If you want to make your home more energy efficient, we suggest installing skylights. They're a good source of natural lighting and help reduce your energy bills significantly due to daylighting.
However, people tend to get confused when it comes to choosing the types of skylights for their roofs. Therefore, we have put together the different types of skylights and their purpose.
What Is A Skylight?
A skylight is a window installed on the roof of a building that provides natural light to its interior. Skylights come in a variety of shapes and sizes, including rectangular, circular, and pyramid-shaped.
They can be used in residential, commercial, and industrial buildings. Skylights allow natural light to flood a space, reducing the need for artificial lighting during the day. Some skylights come with a cover that can be opened and closed, allowing for ventilation.
In addition to providing natural light, skylights can also provide energy savings by reducing the need for artificial lighting and heating. However, improper installation or maintenance of skylights can lead to leaks, which can cause damage to a building's interior.
To avoid such issues, hiring a professional when installing or repairing skylights is important.
1. Fixed Skylights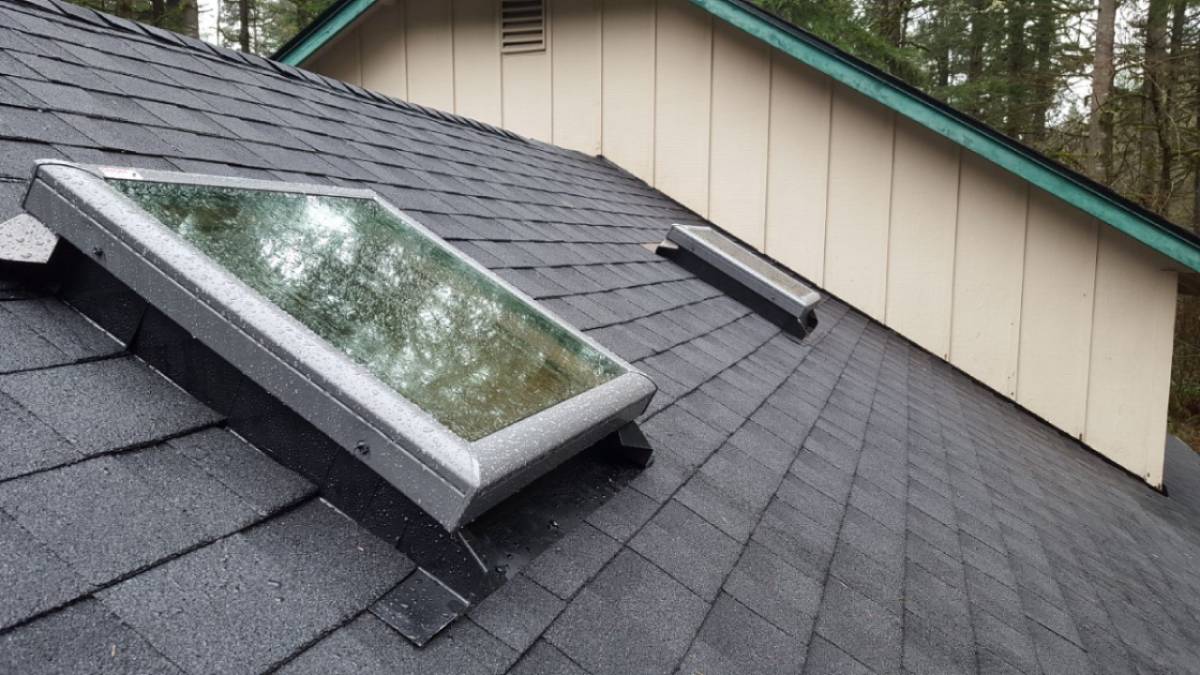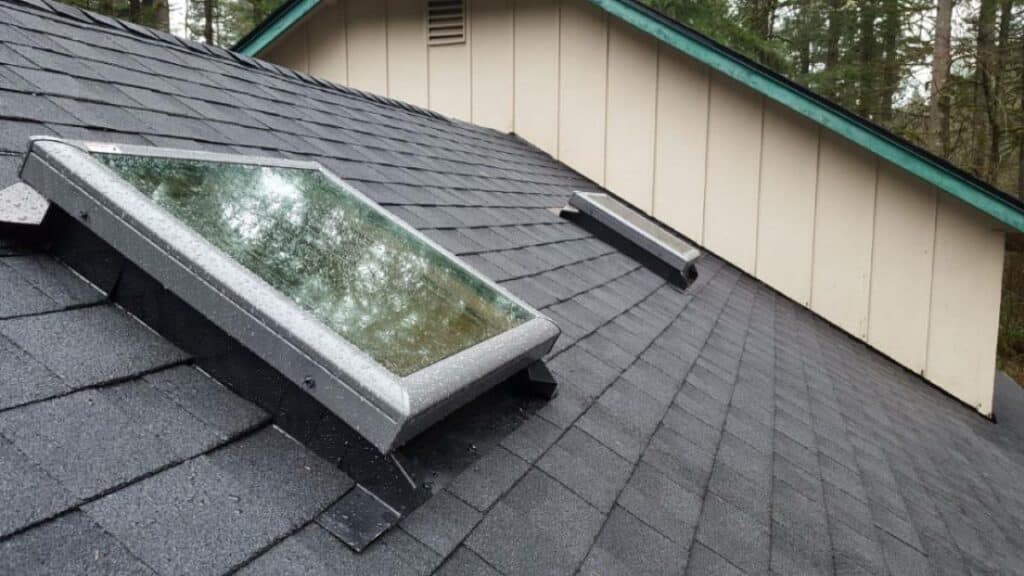 The most common types of skylights are fixed skylights. As the name suggests, they are fixed on the roof and do not open.
They are good for places like attics and stairwells, where you don't need much ventilation. However,  you can also get them installed in rooms with hard-to-reach high ceilings for some extra daylight and star-gazing.
2. Ventilated Skylights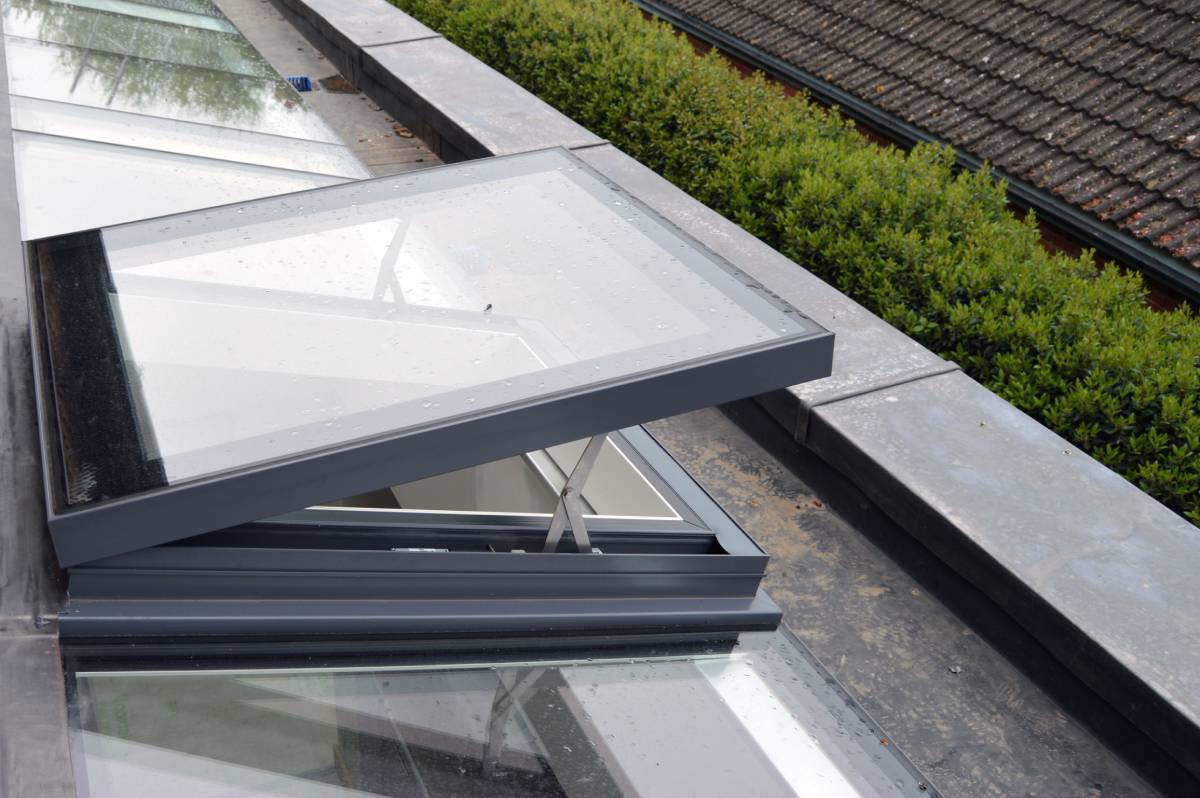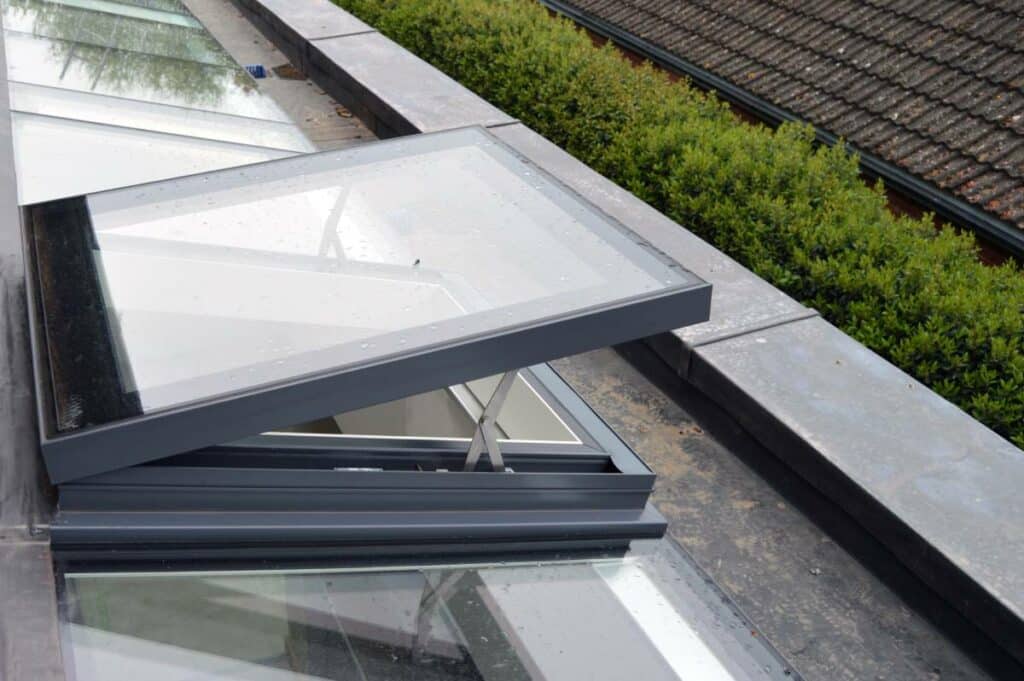 If you want daylight in your rooms but would like some air as well, we suggest getting ventilated skylights.
They look exactly like fixed skylights; however, you can open them to let in some fresh air, and remove excessive moisture.
Ventilated skylights are good for kitchens, bathrooms, and living rooms.
3. Tubular Skylights
If you don't have much space on your ceiling to install fixed or ventilated skylights, you can still get the daylight to illuminate your home using tubular skylights. These skylights are in the shape of a small tube with a 10 to 15-inch diameter.
It starts from your roof and goes all the way to the room where you need natural light. The tube uses optical techniques to direct the sunlight down the shaft and into the room.
4. Custom Skylights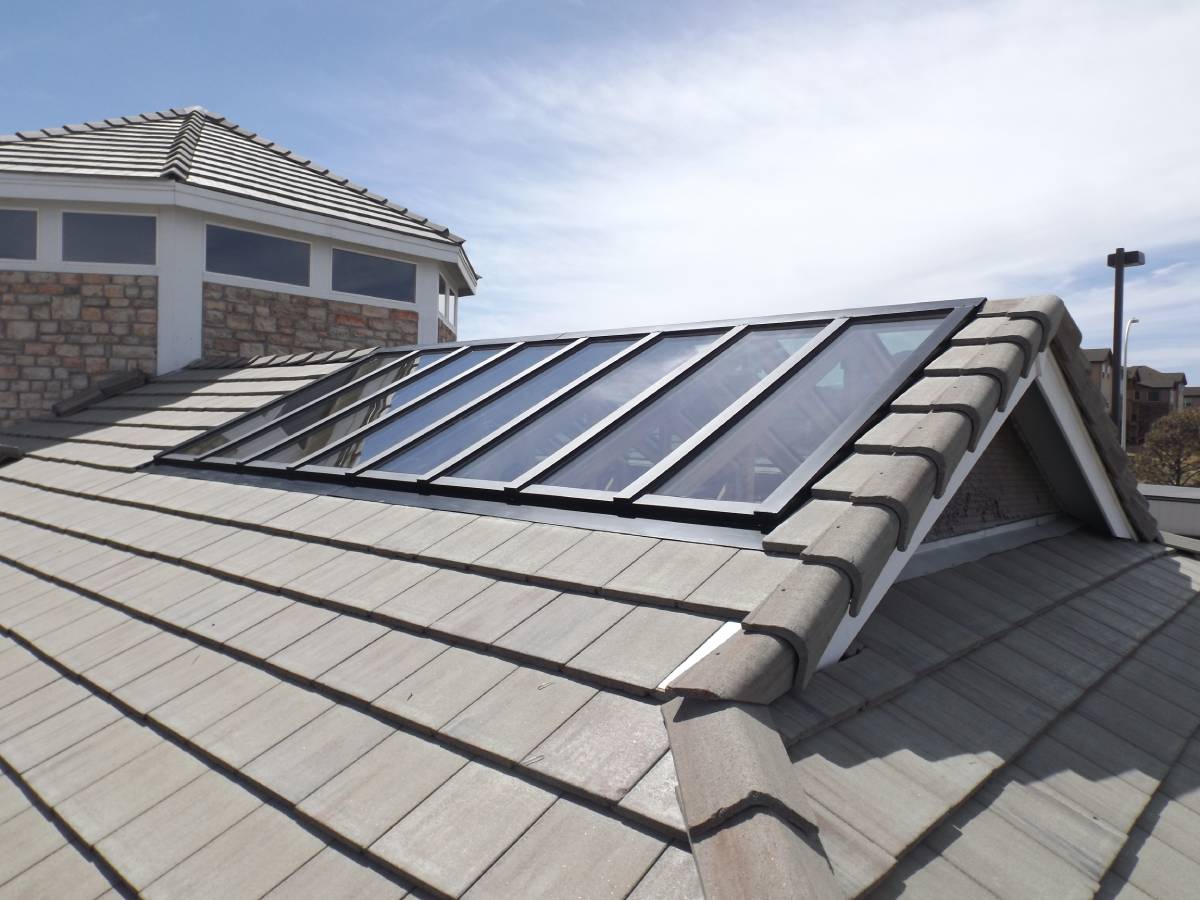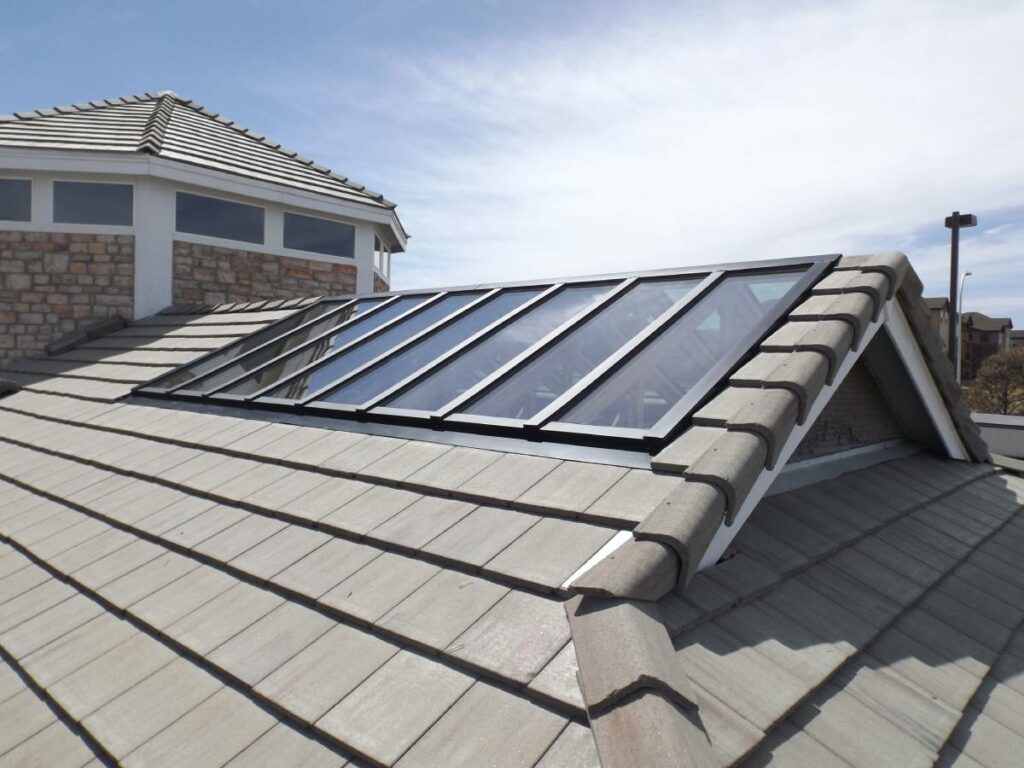 Custom skylights are uniquely designed as per your preference. They can be of any shape or size, tilted or straight, ventilated or fixed, and are usually installed to improve the aesthetic appearance of your home or building.
However, many people go for custom skylights in instances where regular skylights cannot be installed due to roofing conditions. And while these skylights make your home look trendy, make sure to use hurricane-resistant glass and rain sensors.
5. Dome Acrylic Skylights 
If you want the natural light to stream into your home even when the sun is not as bright, the dome acrylic skylights are a good option. They are made of flexible yet strong plastic that spread light evenly around the room. And, the shape is such that it brightens up your room even with little light. Most people use dome acrylic skylights in their entrances to highlight decorations like sculptures and paintings. 
6. Barrel Vault Skylight
Barrel vault skylights are specific to non-residential buildings as they require almost 80% of the roof's surface for installation. These skylights provide an economical and practical solution to brighten up lobbies, entrances, interiors, and passageways in buildings. Barrel vault skylights are also used as canopies to cover walkways between buildings.
7. Pyramid Skylight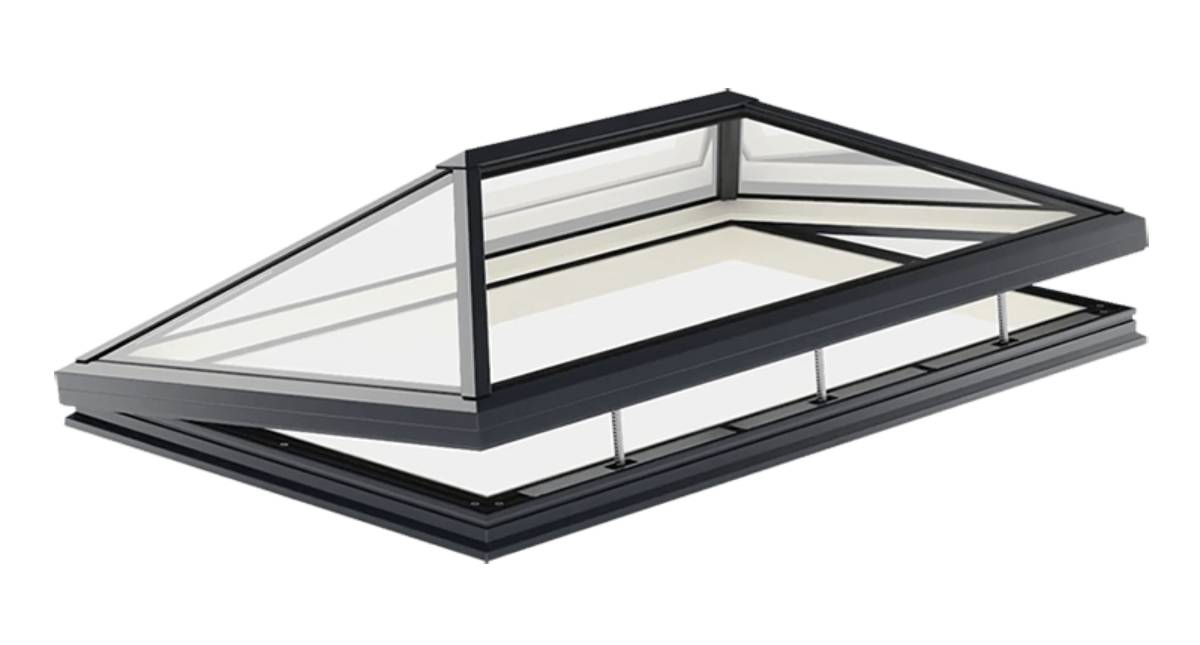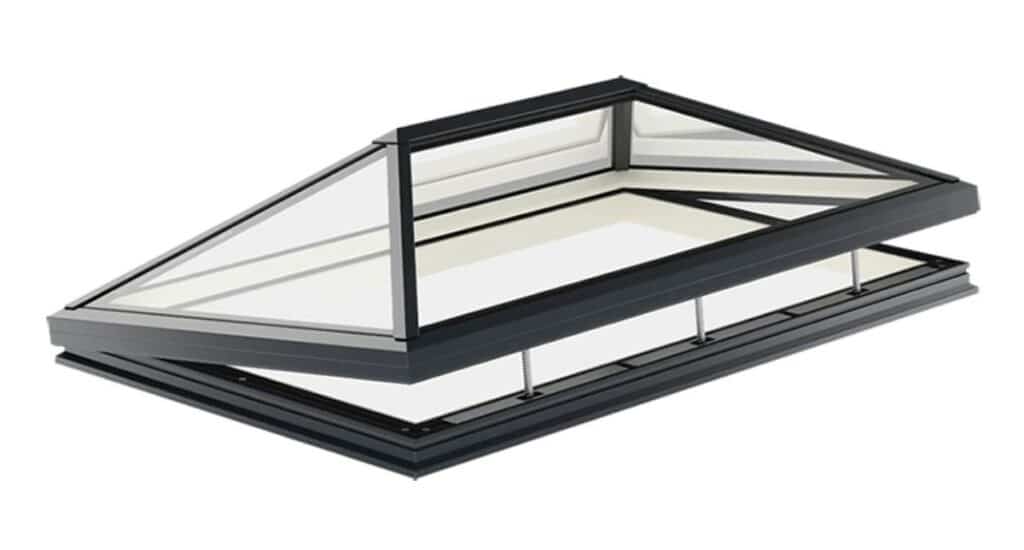 A pyramid skylight is a type of roof system that is designed to allow natural light to stream into an indoor space. It typically consists of a pyramid-shaped glass or polycarbonate structure that is placed on top of a roof.
Pyramid skylights are popular in commercial and residential buildings because they offer several benefits.
First, they make indoor spaces brighter and more inviting by allowing natural light to enter.
Second, they can help reduce energy costs by reducing the need for electric lighting during the daytime. Additionally, pyramid skylights can improve indoor air quality by allowing fresh air to enter and circulate.
Finally, they can enhance the aesthetics of a building and add value to the property. Overall, pyramid skylights are a practical and stylish way to bring more natural light and fresh air into a building while also improving its energy efficiency and value.
8. Hallway Skylight
A hallway skylight is a great way to brighten up any dark or narrow hallways in your home. A skylight can bring in natural light and elevate the overall feel of the space. Not only does it provide a source of natural light, but it also adds an architectural feature to your hallway, creating a unique focal point for your guests.
A skylight can also save you money on electricity bills, as it can cut down on the need for artificial lighting during the day. Of course, the installation of a skylight requires proper planning, design, and execution.
It's important to work with a professional to ensure that the skylight is installed correctly, as any mistakes could lead to leaks or other issues. With proper installation and maintenance, a hallway skylight can be a beautiful and functional addition to any home's design.
9. Double Skylight
A double skylight is a unique feature that consists of two skylights installed side by side on a roof. This is an excellent option for people who want to maximize the amount of natural light that enters their home or building.
Double skylights can be made from a variety of materials, including glass and acrylic, and are available in various shapes and sizes depending on the preferences and needs of the homeowner. They can also be installed in different locations, such as over a living room, kitchen, or bathroom, to create a bright and airy feel in those areas.
The advantages of having a double skylight are numerous, including reducing the need for artificial lighting, improving energy efficiency, and enhancing the aesthetics of a space. However, proper installation is necessary to ensure that the skylights are watertight and safe, and should always be carried out by a professional.
Schedule Your Skylight Installation Today
Everyone wants to have a home filled with natural light. It not only saves costs, but makes the interior look spacious, airy, and fresh. Not sure which skylight is the right one for you? No problem! Our team is here to help.
There are so many different options available, we'd love to learn more about what you're envisioning for your home. Then, we'll make the right recommendations for your home and budget. Give us a call today for your next skylight installation!