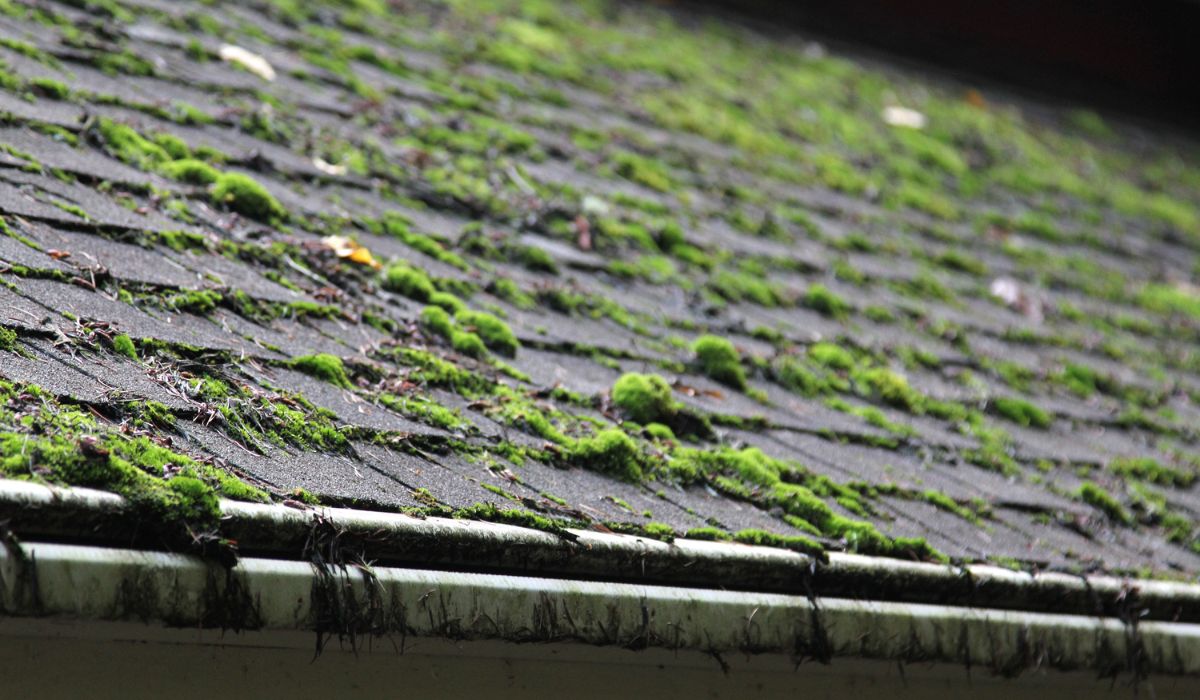 Do you find a cluster of green coating on your roof? That's likely moss! Moss may look harmless and even somewhat appealing to some. However, the reality is that moss on your roof could potentially cause serious damage to the shingles and even the structure of your home if left untreated.
If you're wondering how to remove moss from your roof, you've come to the right place!
Understanding the Root Causes of Moss Growth on Roofs
Before delving into the removal process, it's essential to understand what promotes moss growth on roofs. Moss thrives in conditions characterized by excessive moisture, shade, and the presence of organic debris. Inadequate sunlight, high humidity, and the accumulation of leaves or twigs create a perfect environment for moss to flourish. Apart from the unsightly appearance, moss can result in:
Loss of granules on asphalt shingles
Blocked gutters and drainage systems
Shingle deterioration and premature aging
Identifying Moss on Your Roof
Moss typically appears as dark green, spongy clusters. It's different from algae, which is normally slight and leaves dark streaks, or lichens, which have a brittle, crusty texture. Knowing which one is growing on your property is vital, as each might require a different removal method.
| | | |
| --- | --- | --- |
| Moss | Algae | Lichens |
| Dark Green, Spongy | Thin, Dark Streaks | Brittle, Crusty |
Safety Measures Before Getting Started
Moss-covered roofs can be extremely slippery, especially when wet. Before embarking on DIY moss removal, it's crucial to prioritize safety. Ensure that you have a sturdy ladder, non-slip shoes, safety ropes, and harnesses. Try to always have someone spot you from the ground.
Step-by-step Guide to Moss Removal
Start this homemade roof moss removal project with the proper tools. You'll need gloves, a clean broom, a ladder, a moss remover or a bleach solution, and a hose with a sprayer attachment.
Safety first: Set the ladder securely and wear non-skid shoes.
Remove excess moss manually: With a broom, gently sweep down the roof to remove as much moss as possible. Always sweep down the roof to avoid lifting shingles.
Apply moss remover: Follow the instructions provided by your preferred moss remover or create a solution using 1 part bleach and 4 parts water.
Let it sit: Allow the solution to soak in for 15-20 minutes.
Rinse: Wash the solution off with clear water using a hose.
Remember, the goal is to kill and remove moss, not to damage the shingles. Therefore, never use a pressure washer, unless it's a low-pressure model designed for such tasks.
Understanding Different Methods of Moss Removal
There are multiple ways to remove moss from the roof. Hand scrubbing and pressure washing are among the DIY moss removal strategies, while chemical treatments involve products specifically formulated to kill moss.
Hand Scrubbing: This involves physically brushing moss down the grain of the roof.
Pressure Washing: This method isn't generally recommended as it can damage shingles. However, if you have a low-pressure washer and feel comfortable using it, it can be an effective way to remove moss.
Chemical Treatment: Most commercial moss killers contain zinc or copper, both of which are effective at eradicating moss.
Remember, each method may be appropriate depending on the extent of moss growth and what kind of roofing material you have.
Preventing Future Moss Growth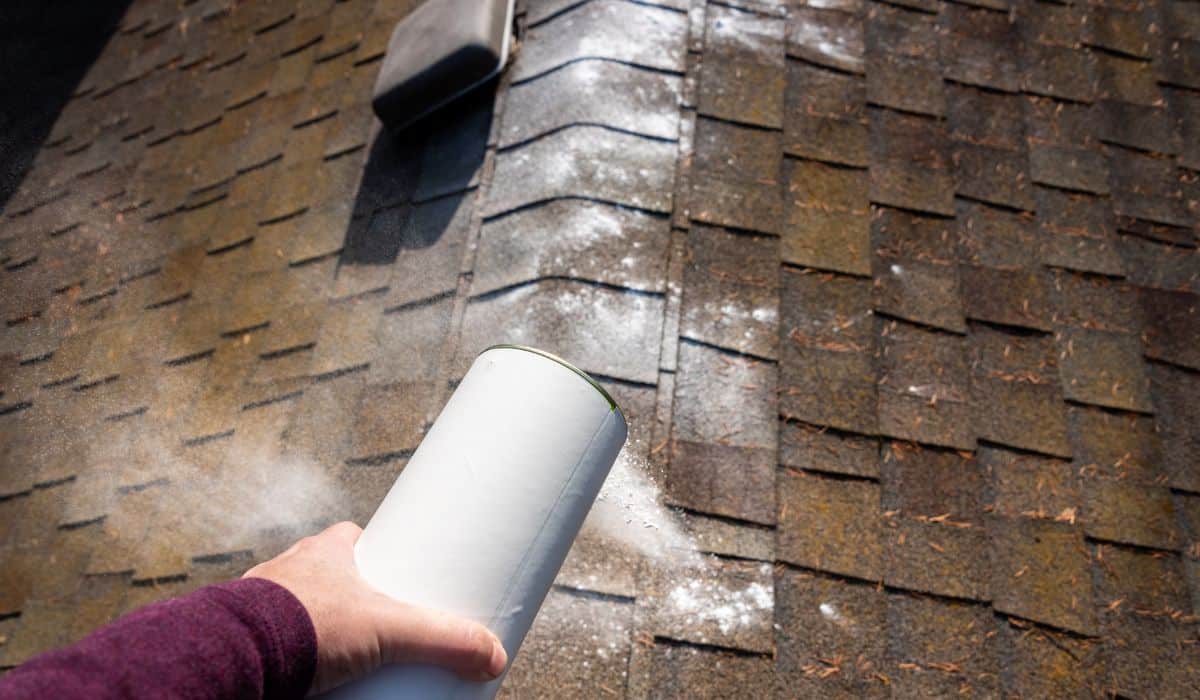 Regardless of the method used, it's essential to inhibit future moss buildup. Regular roof maintenance and cleaning, keeping trees trimmed back from the roof, and installing zinc or copper strips at the roof peak can all prevent moss from growing back.
A table showing potential prevention methods might look like this:
| | |
| --- | --- |
| Method | Description |
| Regular Maintenance | Regular inspection and cleaning of your roof ensure swift moss removal before it can cause damage |
| Tree Trimming | Keeping the trees trimmed prevents shading on the roof, making it less conducive for moss growth |
| Metal Strips | Installing zinc or copper strips restricts moss growth as rainwater washes trace amounts of metal down the roof, creating an environment hostile to moss |
When to Call a Professional
If your roof is steep, high, or already damaged, hiring a professional may be the best way forward. A professional roofer has the experience to do the job safely and properly.
Remember, DIY removal methods are often temporary solutions. It's essential to schedule regular roof maintenance with professionals to manage more severe or persistent moss issues.
Conclusion
Removing moss from your roof isn't just about maintaining aesthetics; it's about protecting your home. When done correctly and regularly, removing moss can extend the life of your roof. So why wait? Take a look at your roof and assess the situation. If Moss is indeed your uninvited guest, you know what to do!
Did you find these tips helpful? Share your experience in the comments below! Don't forget to share this blog post with your friends who might need it.
Fix Your Moss Problem Today!
No more hesitation, no more postponing! Let's make that roof moss-free. Head up there and have a first-hand look or call us IBEX Roof for a thorough inspection. Prevention and early removal are the best strategies to extend your roof's life and keep your home safe.