Attic fans are an integral part of maintaining a comfortable and efficient home. By circulating air and reducing heat buildup in your attic, these fans play a crucial role in protecting your roof from premature aging, reducing the burden on your HVAC system during hot months, and preventing moisture-related issues. However, like any mechanical appliance, attic fans have a lifespan, and it's essential to know when yours is due for a replacement. As you scan this detailed post, you'll learn about the telltale signs that indicate your attic fan is on its last leg, including its age, performance issues, energy consumption impacts, and more.
Understanding Attic Fan Ventilation: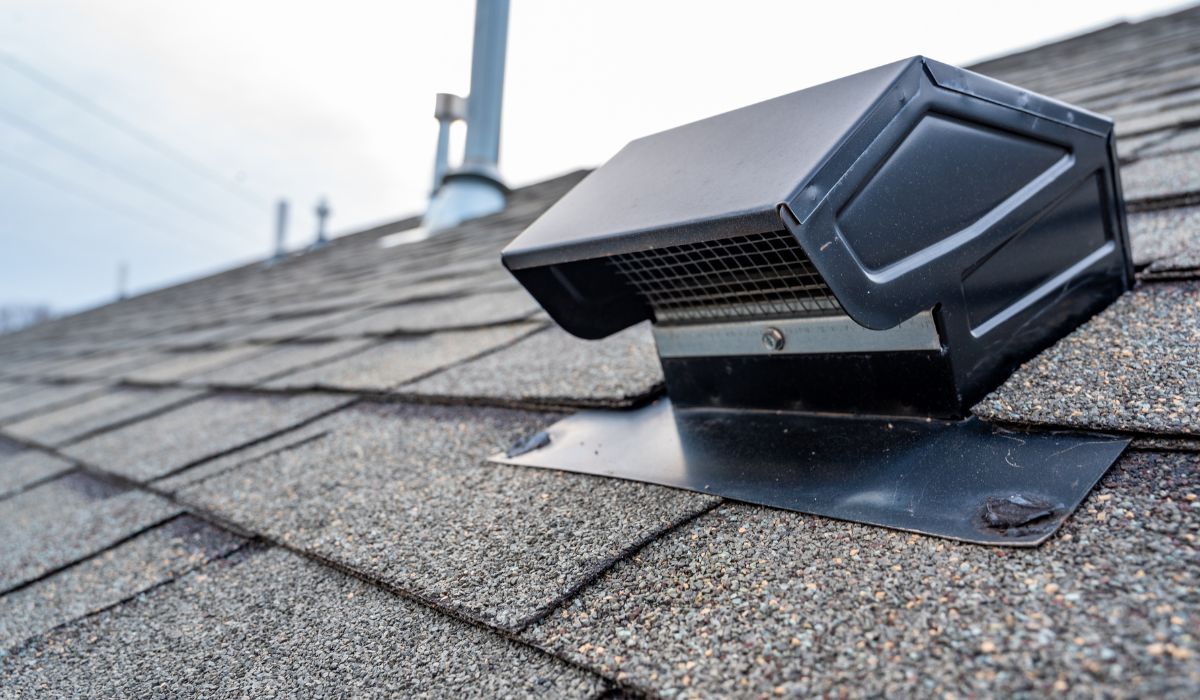 Definition and How They Work:
Attic fans, including popular variants such as the solar-powered attic fan, electric roof vents, or the classic power attic vent, function by pulling hot air out of your attic and allowing cooler outside air to replace it through vents. This process reduces the overall temperature in your attic, preventing heat from seeping into your living spaces.
Benefits of an Efficient Attic Fan:
Efficient attic ventilation fans offer numerous advantages:
Reduced Energy Costs: By minimizing the heat buildup, your air conditioning system doesn't have to work as hard, leading to lower energy bills.
Moisture Control: A properly functioning attic exhaust fan helps to prevent the accumulation of moisture that can lead to mold and wood rot.
Increased Roof Longevity: Cooler attic temperatures reduce the wear and tear on roofing materials, preserving their lifespan.
Recognizing the Signs of Deterioration:
Age of the Fan:
Most attic fans have a lifespan of 10–15 years. If yours is nearing or past this age, it might be time to consider attic fan replacement.
Unusual Noises:
Be attentive to any strange sounds, such as grinding, screeching, or rattling coming from your roof attic fan. These could indicate mechanical problems.
Performance Red Flags:
Inconsistent Operation or Failure to Start:
When an attic fan fails to start or operates erratically, it can be a sign of motor issues or electrical problems that often warrant a new attic ventilation fan.
Overheating:
Does your attic fan feel unusually hot to the touch? Overheating can pose a risk to your home's safety and usually means the fan's motor is failing.
Physical Indicators:
Visible Wear and Tear:
Inspect your attic fan for rust, damaged fan blades, or a deteriorating housing. Any damage can compromise your attic fan's efficiency and safety.
Excessive Vibration:
Over time, parts can loosen or become unbalanced, causing excessive vibration. If not addressed, this can lead to further damage to the fan or the attic structure itself.
Energy Bills and Efficiency:
Spikes in Your Home's Energy Bills:
Steadily increasing energy bills can be a symptom of various issues, including a declining attic exhaust fan that needs replacing.
Testing Attic Fan Efficiency:
To truly assess the performance of your attic vent fan, consider these evaluation steps:
Visual Inspection: Look for clear signs of wear or damage.
Thermometer Check: Compare temperatures inside your attic to the outside air to assess cooling effectiveness.
Energy Use Monitoring: Track your fan's energy consumption to detect inefficiencies.
Environmental Considerations:
Impacts on Home Environment:
A well-functioning attic fan helps maintain a consistent indoor temperature and air quality.
Humidity and Moisture Regulations:
Signs of moisture, such as condensation or a musty smell in your attic, might signal that your attic vent fan is no longer doing its job effectively.
Next Steps and Replacement Considerations:
When to Call a Professional:
Seek expert inspection and advice if your fan is exhibiting any concerning symptoms. A professional can diagnose the problem accurately and recommend the best replacement options such as solar roof vent fans or an electric attic fan based on your needs.
Choosing a Replacement Attic Fan:
While selecting a replacement fan, consider:
Energy Efficiency: Look at the energy consumption ratings and opt for fans with better efficiency.
Durability: Choose a fan made from high-quality, durable materials that offer longer service life.
Noise Level: Consider fans that promise quieter operation to minimize disruption in your home.
DIY vs. Professional Replacement:
Assessing Your DIY Skills:
Some homeowners with the necessary skills and tools may opt to replace their attic fans themselves. However, remember that working on the roof can be dangerous, especially if you're not experienced.
Understanding the Benefits of Professional Installation:
A professional installation ensures that your new attic fan is fitted correctly and safely. Plus, it often comes with a warranty for additional peace of mind.
Conclusion:
Recognizing and addressing the signs that your attic fan requires replacement is vital for sustaining a comfortable, energy-efficient, and safe home environment. Don't hesitate to consult with professionals when necessary, and balance the long-term savings and benefits when selecting the right product for your home.