Are you tired of high energy bills and uncomfortable temperatures in your home? Attic ventilation fans might be the solution you need.
When it comes to keeping your home comfortable and energy-efficient, proper attic ventilation is key. Attic ventilation fans are one popular option for achieving this, but like any home improvement project, they come with both pros and cons. In this blog, we'll explore the benefits and drawbacks of attic ventilation fans so you can make an informed decision about whether they're right for your home.
Many homeowners don't realize how important attic ventilation is, but it's very important for keeping a home comfortable and healthy. If your attic doesn't have enough ventilation, hot air becomes trapped causing your interior home temperature to rise. This will send your energy bills through the roof. It can also leads to moisture buildup and mold growth, which can cause health problems for you and your family. Attic ventilation fans are one option for improving your attic's airflow and preventing these issues.
What are Attic Ventilation Fans?
Attic ventilation fans are put in the roof or gable vents of your attic and are meant to pull hot air out of the space and bring in fresh, cooler air. Most of the time, they are powered by electricity and can be turned on and off by a thermostat or humidistat based on the temperature and humidity. There are two main types of attic ventilation fans: powered attic fans and solar attic fans.
The Pros of Attic Ventilation Fans
Improved Energy Efficiency: By reducing the amount of hot air that builds up in your attic, ventilation fans can help lower your home's temperature, reducing the amount of work your air conditioner has to do to keep your home cool. This can lead to lower energy bills and greater energy efficiency.

Extended Roof Life: When your attic gets too hot, it can cause damage to your roof shingles and shorten your roof's lifespan. By making your attic's ventilation better, you can stop this damage and make your roof last longer.

Prevents Moisture Buildup: If there is too much moisture in your attic, mold can grow and the structure can be damaged.Ventilation fans can help stop this buildup of moisture and keep your attic dry and healthy by keeping the air moving.
The Cons of Attic Ventilation Fans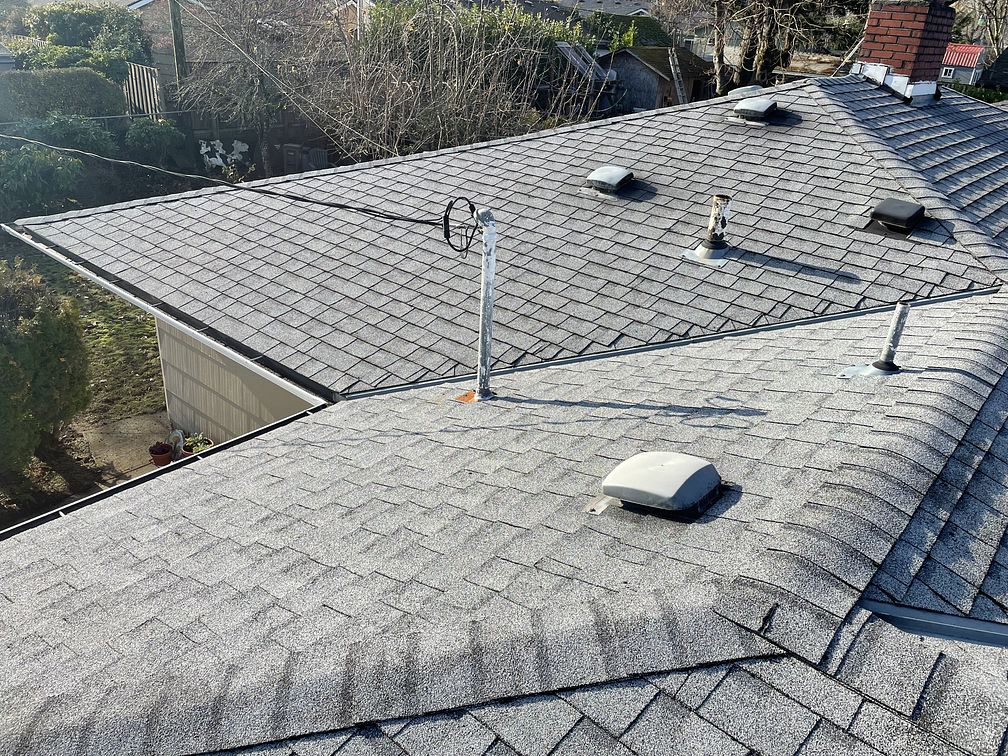 Noise: Depending on the type and location of your attic ventilation fan, it can be noisy when it's running. This can be annoying if your bedroom or other living spaces are close to your attic.

Potential Energy Loss: While attic ventilation fans can improve energy efficiency in the summer, they can actually lead to energy loss in the winter. In colder climates, the fan can draw warm air out of your home, making your furnace work harder to keep your home warm.

Costs of installation: Most attic ventilation fans need to be put in by a professional, which can add to the total cost of the job.

Types of Attic Ventilation Fans
1. Gable-mounted fans
Gable-mounted fans are installed on the gable vents of your home and draw hot air out of the attic. These fans are relatively easy to install and can be used in homes with or without existing roof vents. Gable-mounted fans can also be more affordable than other types of attic ventilation fans.
2. Roof-mounted fans
Roof-mounted fans are installed on the roof of your home and draw hot air out of the attic. These fans are typically installed in homes with existing roof vents and require professional installation. Roof-mounted fans can also be more expensive than gable-mounted fans.
3. Solar-powered fans
Solar-powered fans are a type of roof-mounted fan that runs on solar power. These fans are an excellent option for homeowners who want to reduce their carbon footprint and energy consumption. Solar-powered fans can be more expensive than other types of attic ventilation fans, but they can also provide long-term savings on energy bills.
Conclusion
Attic ventilation fans can be a great way to save money on energy costs and keep your roof from becoming damaged by too much moisture. However, they do come with some drawbacks, including potential noise, energy loss in the winter, and installation costs. In the end, whether or not you install an attic fan will depend on your needs and your budget. If you're considering this project, be sure to do your research and consult with a professional to determine if attic ventilation fans are right for your home.