At IBEX Roof, we provide top-notch roof maintenance services in Camas, WA. We understand the importance of regular roof maintenance to ensure the longevity and safety of your home or business.
Importance of Roof Maintenance
Regular roof maintenance is crucial for identifying and addressing potential issues before they become significant problems. A well-maintained roof can also improve the energy efficiency of your home or business, saving you money on energy bills.
IBEX Roof Maintenance Services
At IBEX Roof, we offer a range of roof maintenance services to keep your roof in top shape. Our services include:
1. Roof Inspections
Our professional roofers will inspect your roof for any damage, leaks, or potential issues. We will provide a comprehensive report of our findings and recommendations for any necessary repairs.
2. Roof Repairs
If we identify any damage or leaks during our inspection, we will provide prompt and effective roof repairs to ensure the safety and longevity of your roof.
3. Gutter Cleaning
Our team will clean your gutters to ensure they are functioning correctly and directing rainwater away from your home or business. We will also inspect your gutters for any damage or potential issues.
4. Moss and Debris Removal
Moss and debris can accumulate on your roof, causing damage and leaks. Our team will remove any moss or debris to ensure your roof is clean and free of potential issues.
5. Roof Coatings
We offer roof coatings to protect your roof from the elements and improve its energy efficiency. Our coatings can reflect heat and reduce the need for air conditioning.
Signs of Roof Damage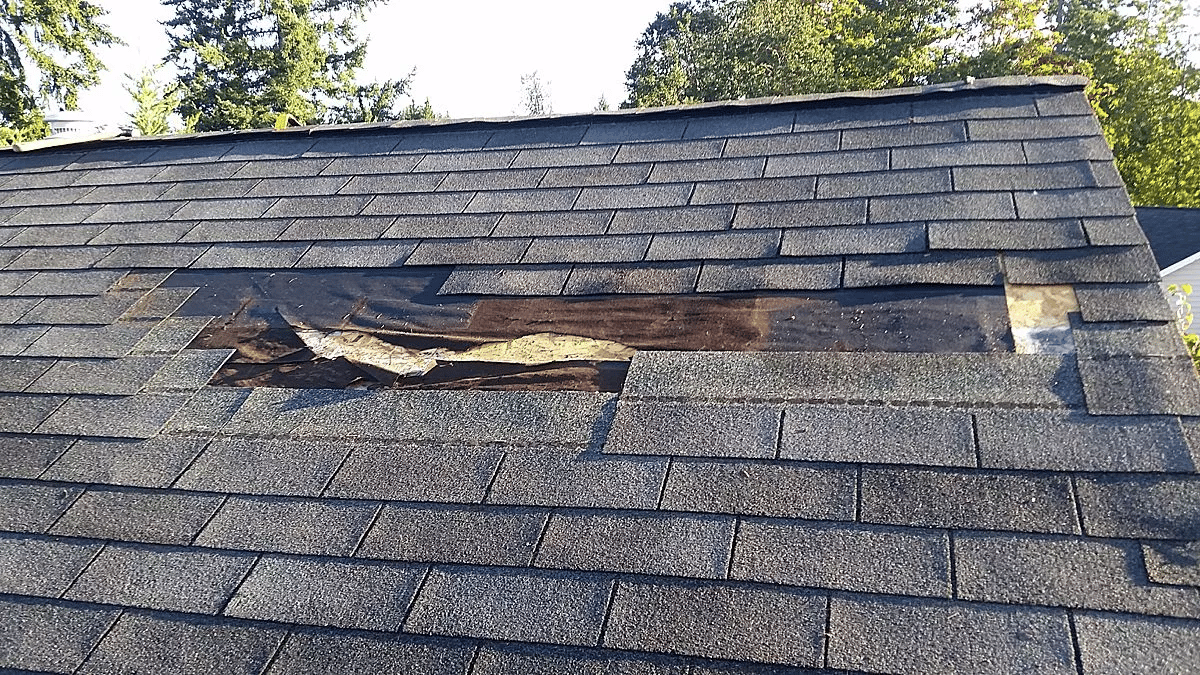 One of the most important aspects of roof maintenance is identifying and addressing signs of damage as soon as possible. The longer roof damage goes unnoticed, the more extensive and costly the repairs can become. Here are some common signs of roof damage to look out for:
1. Interior signs of roof damage:
Water stains on the ceiling or walls: If you notice yellow or brownish stains on your walls or ceiling, this could indicate that water is seeping through your roof and into your home. The location of the stain can also give you an idea of where the damage may be coming from.
Musty odors: If you detect a musty or damp smell in your home, this could indicate that moisture is accumulating somewhere in your home, potentially from a leaking roof.
2. Exterior signs of roof damage:
Cracked or missing shingles: Over time, shingles can crack, warp, or even fall off entirely, which can leave your roof vulnerable to water damage.
Sagging or uneven roof: If your roof looks uneven or sagging in certain areas, this could be a sign of structural damage or a potential leak.
Damaged flashing: Flashing is the material that seals the joints and seams on your roof, and if it becomes damaged, it can allow water to seep into your home.
3. How to spot signs of damage from ground level:
If you don't feel comfortable climbing onto your roof to inspect it, you can still look for signs of damage from ground level. Use a pair of binoculars to inspect your roof for missing shingles, cracked tiles, or any other signs of damage.
Regularly inspecting your roof for signs of damage can help you catch issues early and avoid costly repairs down the line. If you do spot signs of damage, it's important to address them as soon as possible to prevent further damage to your roof and home.
Why Choose IBEX Roof?
At IBEX Roof, we are committed to providing our customers with the highest quality roof maintenance services. Our team of professionals has the experience and expertise to ensure your roof is in top shape. We also offer competitive pricing and excellent customer service, making us the top choice for roofing services in Camas, WA.