If you own a property with a roof, you're bound to face maintenance issues at some point. One common problem is granular loss, which can lead to a damaged roof if left unaddressed.
Granular loss can occur due to several reasons such as exposure to natural elements, heavy rain, and age-related deterioration.
In this post, we'll discuss what granule loss is, its causes, how you can prevent it from happening, and provide an in-depth guide on how to repair it.
What is Granule Loss on Shingles?
Granules are small, sand-like particles that are applied to the surface of shingles to protect them from UV rays and harsh weather conditions. When granules start to fall off, it's called granule loss.
Granule loss can occur due to various causes, such as:
Age: As shingles age, they lose their adhesiveness, causing the granules to fall off.
Weathering: Extreme weather conditions such as hail, heavy rain, and high winds can cause granules to loosen and fall off.
Poor Installation: Incorrect installation can cause granule loss on shingles.
Manufacturing Defects: Shingles with manufacturing defects may experience granule loss.
Foot Traffic: Walking on your roof can cause the granules to loosen and fall off.
What are the Signs of Granule Loss on Shingles?
It's not always easy to spot granule loss on shingles. However, some signs may indicate that you have granule loss on your roof. These signs include:
Excessive granules in gutters
Uneven coloring of shingles
Bare spots on shingles
Deterioration of shingles
Effects of Granular Loss
Granular loss can cause severe damage to your roof, leading to costly repairs or even replacement. Here are some effects of granular loss:
1. Reduced Roof Lifespan
Granular loss can shorten the lifespan of your roof. Without the protective layer of granules, your roof is exposed to the elements, causing it to deteriorate more quickly.
2. Water Damage
Granular loss can lead to water damage on your roof. Without the protective layer of granules, water can seep through the roof's surface, causing leaks and other water-related issues.
3. Structural Damage
If left unaddressed, granular loss can lead to structural damage. The water damage caused by granular loss can weaken the roof's structure, leading to more severe damage.
How to Prevent Granule Loss on Shingles?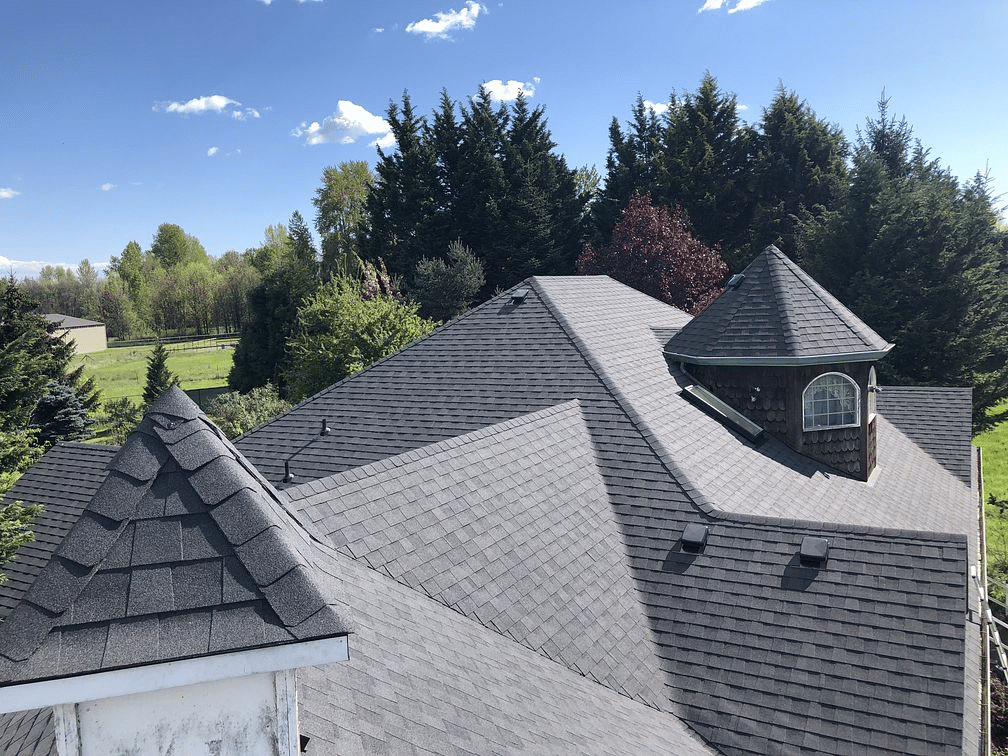 Prevention is always better than cure. Here are some tips to help you prevent granule loss on shingles:
Regular Maintenance: Regular roof inspections and maintenance can help identify and fix issues before they become severe.
Proper Installation: Ensure your shingles are installed correctly to prevent granule loss due to improper installation.
Choose High-Quality Shingles: Invest in high-quality shingles that are designed to withstand extreme weather conditions.
Avoid Foot Traffic: Limit the amount of foot traffic on your roof to prevent granules from falling off.
IBEX Roof: The Expert in Roof Repair
If you're not comfortable repairing granular loss on your own, you can seek the assistance of a professional. IBEX Roof is a leading company in roof repair and maintenance.
We specialize in repairing all types of roofs, including those with granular loss. Our team of roof experts can inspect your roof, identify the problem, and provide a solution that fits your budget.
We offer a range of services, including roof repair, maintenance, and roof replacement. We use only high-quality materials and employ experienced roofing contractors to ensure that our clients receive the best service possible. We also offer a warranty on our work, which gives our customers peace of mind.
Granule loss on shingles is a common issue that homeowners face. Understanding the causes and signs of granule loss can help you prevent severe damage to your roof. By following the prevention tips mentioned in this post, you can ensure your roof stays healthy and lasts for many years.