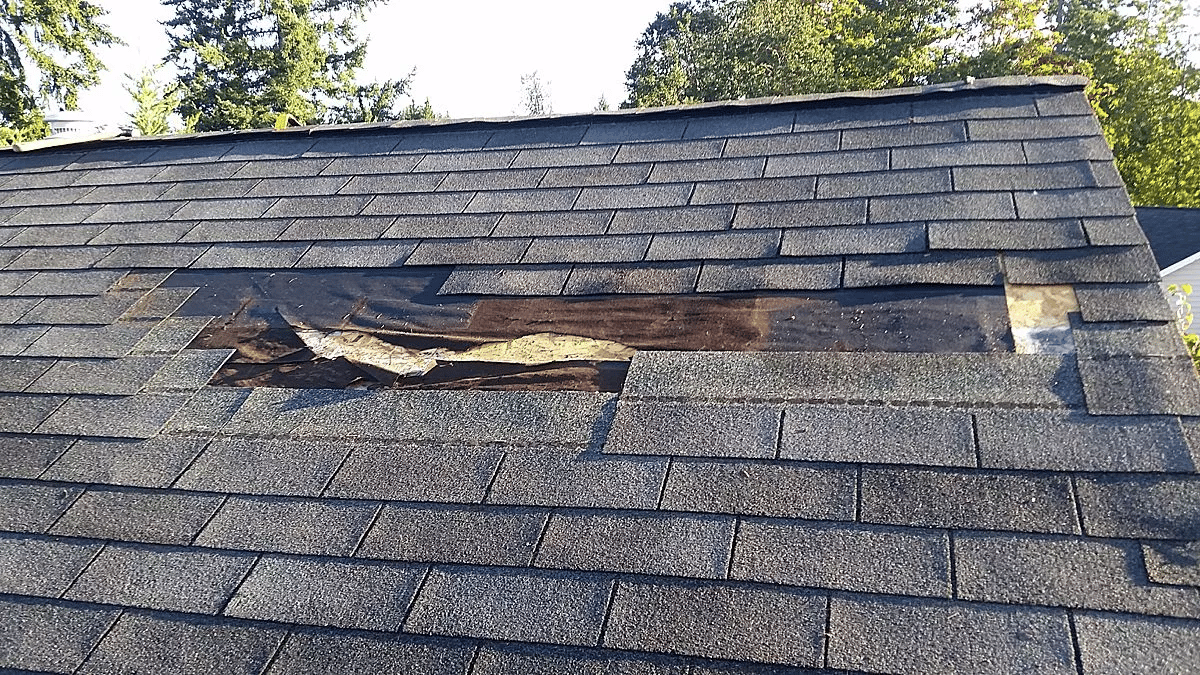 We understand that a roof replacement is often the last thing on homeowners' minds. Roofs are a big investment and it's natural to want to preserve the roof you already have! However, knowing when the right time to get a roof replacement is important when it comes to keeping your home safe and sound. While you may not need a roof replacement quite yet, keep these signs in the back of your mind. That way, you'll be ready to spring into action when the time for a new roof comes!
Easy Indicators
It's common for homeowners to wait until there's a roofing emergency before considering replacing their roof. But why wait until your home is under distress? When you wait until there's a big problem with your roof, you're looking at a more costly repair and replacement. It's always best to stay proactive so that your home doesn't get damaged in unexpected ways!
One easy way to keep track of when you need a roof replacement is by knowing how old your roof is. The average asphalt roof will last around 25 years. If your roof is around 25 years old, it's likely time to consider replacing it! While you may not need a roof replacement exactly at the 25 year mark, that's a good time to start getting annual inspections and start saving up for a new roof in the near future.
Another sign to consider replacing your roof is if your neighbors are getting their roofs replaced. Usually, homes in the same neighborhood are built around the same time. So if multiple neighbors are replacing their roofs, it's probably about time for your home to get one, too!
Missing Shingles and Granules
Missing shingles or granules are the beginning signs your roof needs replacing. While missing shingles are a localized repair that can be fixed without a roof replacement, missing granules are a much more serious concern. Granules are what protect your roof from UV rays and other elements; they are also what essentially show your roof's "age." The less granules your roof has, the sooner you'll need a replacement. If you notice granules in your gutters, call your local roofer to see if there's some type of maintenance to help prolong the life of your roof or to see if you'll need a roof replacement.
Damaged Shingles
Damaged shingles are not just a sign your roof is in need of replacing, but it's also an eyesore! Patches of discoloration, curled or cupped shingles, and cracks on your roof are all signs that your roof needs a replacement, especially if you can see these problems from the ground. Contact your local roofer right away if your roof is starting to look worn out; not addressing damaged shingles on your roof can lead to more costly problems, including leaks, organic growth, or wood rot underneath the shingles.
Your Roof is Leaking
When your roof is allowing water, sunlight, or even a small draft in, it's probably time for a new roof. Don't wait until the ceiling of your ground floor is falling apart! Your local roofer will be able to find the source of any leaks during a routine roof inspection. You can also check for leaks on your own by going into your attic. Check for any moisture on the walls or discoloration in the walls or the ceilings, especially after or during a rainy day. If there's any moisture or sunlight peeking into your attic, or if you can feel a draft coming in through cracks in the ceiling, it's time to get ready for a new roof!
A Sagging Roof
Sagging or drooping roofs are often a sign of a structural problem with your roof and should NOT be ignored. Sometimes, you can solve a sag in your roof without a replacement if the damage is small and localized. Contact your local roofer as soon as you notice something is wrong with your roof to avoid a more costly replacement.
IBEX Roof is dedicated to serving the communities around Portland, OR and Vancouver, WA. Whether it's a roof repair, replacement, or just some routine maintenance, we're on top of it! Give us a call today to schedule an appointment or fill out our online form for a free estimate on your next roofing project.